Coastal Home Solutions was founded in 2020 and is based in Honolulu.
We are a full-service residential inspection company providing home inspection services to the entire island of Oahu. Our knowledgeable home inspectors work hard to ensure your satisfaction and we are proud of the reputation we have built.
In order to make one of the most significant decisions and financial investments of your life, choosing the right home inspection firm is crucial, as we at Coastal Home Solutions are well aware. Our goal is to give you complete control over the real estate transaction by ensuring that you are fully aware of the current status of the property you are buying.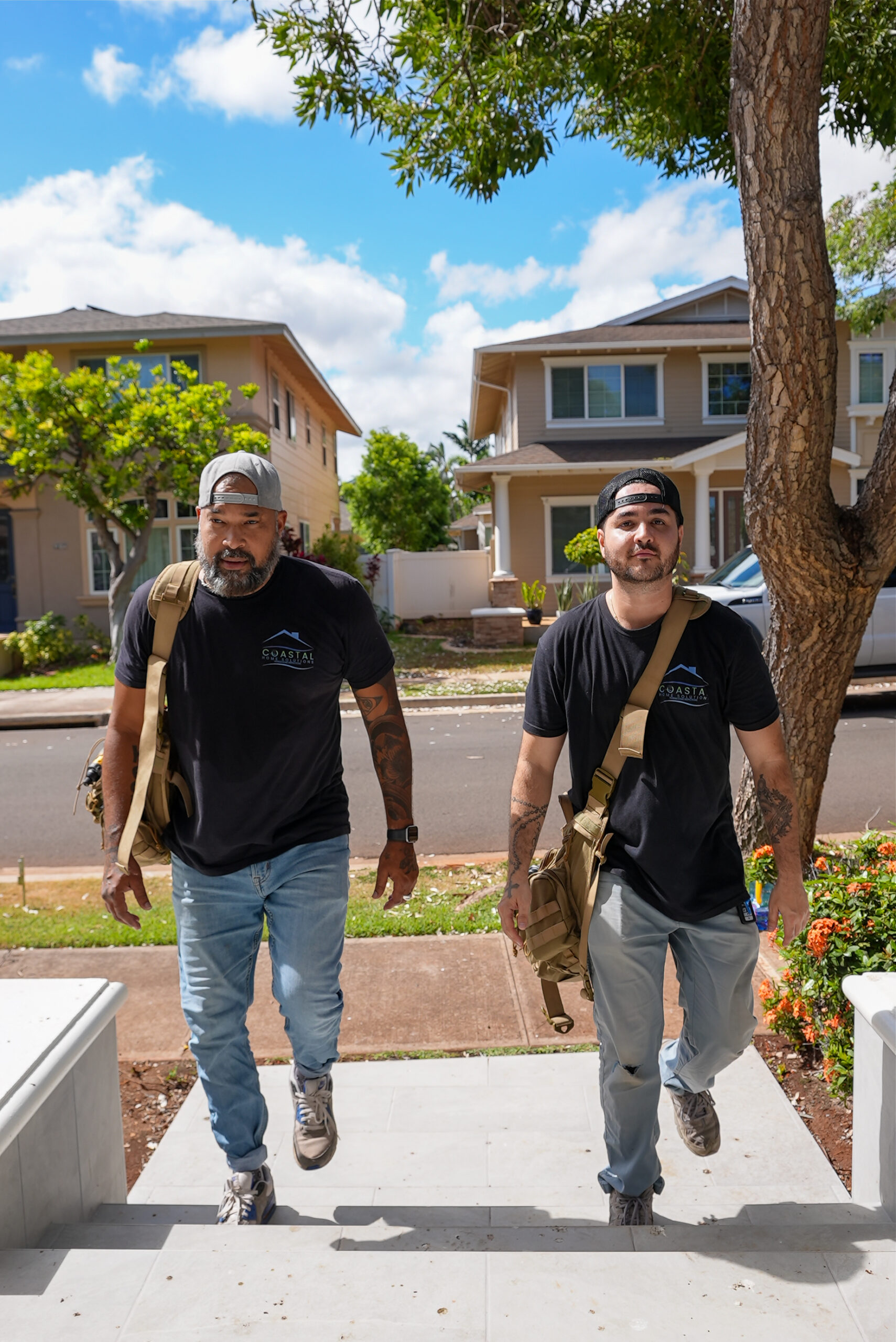 Husband and Father of five, Charles Burton's motivation has always been God, Family and Community. With strong roots in both Hawaii and California, his natural ability to communicate and display empathy for others is a unique gift, especially within the real estate industry. The Certified Master Inspector finally found his calling after numerous paths ranging from construction, bar management and even agriculture. With over 1,500 home inspections under his belt, he has a significant understanding of the island and the way that residencies are constructed, from single family homes to luxury condos. His portfolio consists of over 300 million dollars worth of property value with a 96% clearance; meaning less than five percent of properties inspected had missed deficiencies/issues. Charles's desire is to develop into more than just an inspection company, but more of a catalyst and example for local self-sufficiency.
Also known as Ku'u. Born in Kaneohe, Oahu & raised on the red dirt roads of Big Island, Puna. With 10+ years working in the service industry from marketing to branding and having hands on experience helping the local community, Ku'u is determined to educate and empower his community with the highest knowledge and purest aloha. Ku'u strives to represent the highest standard of Home Inspection, not only for himself and the Hawai'i Coastal Home Solutions Team, but also his Ohana & the people of Hawai'i.

"We are more than braddas inspecting homes in Hawai'i."